I was introduced to this by my nephew and his mum (my sister-in-law) who both love these books because their humour appeals to adults and kids alike.
Claude is no ordinary dog - he leads an extraordinary life!
When his owners, Mr and Mrs Shinyshoes set off for work, Claude decides what adventure he wants to have that day.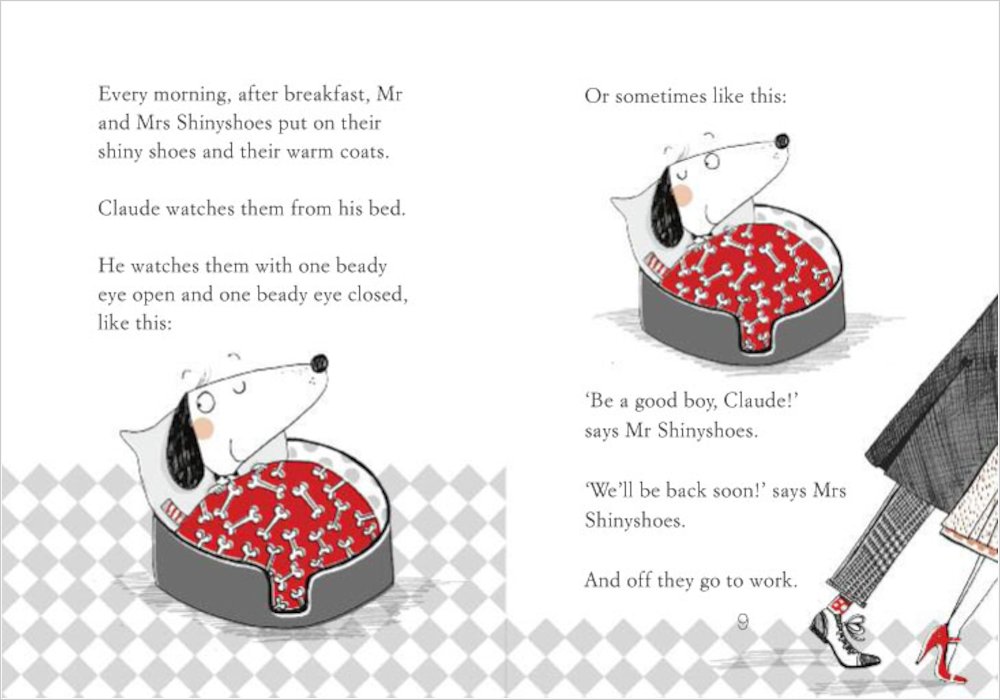 There are six books in this series (to my knowledge) written by Alex T Smith. Claude in the - city, country, spotlight, circus and on holiday and on the slopes.
As you can see, Claude is prepared for all eventualites and amazingly enough he comes in need of everything he packs!
When not working author Alex enjoys doodling in his sketchbook, reading, people watching and eavesdropping. He is also a big fan of cake and a nice cup of tea. He lives with and under the constant 'supervision' of his canine companions - two very tiny, very naughty chihuahuas (Coco and Mr. Bongo) and an ancient and very bossy Yorkshire Terrier - Lucy Locket. You can check out his blog here ...
All images (c) Alex T Smith